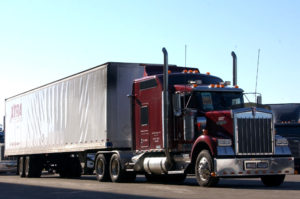 If you or your family member has been hurt or seriously injured in a severe collision with a truck or tractor-trailer, get help from our Chicago truck accident lawyers. The many complex problems related to truck crashes require quick action. 
The negligent maintenance or operation of a truck, semi-truck, or tractor-trailer causes devastating consequences with catastrophic injury and death. These heavy-duty vehicles often exceed 75 feet in length, and with a full load can often weigh as much as 80,000 pounds or more. Those who drive and maintain these big rigs must be well trained, well-rested, and follow the rules of the road. When truck drivers and the companies that employ them fail to follow these rules, the law makes them responsible for compensation for wrongful death or any personal injuries that result.
From federal and state regulations governing the trucking industry to navigating the nuances of commercial insurance claims, the Vinkler Law legal team has the expertise you need to achieve maximum recovery. Our firm will fight to ensure that you receive fair compensation for your injuries, hospital and medical expenses, future medical costs, and loss of income, as well as pain, suffering, and other emotional and financial losses.
Types of Truck Accident Cases We Handle
As Chicago truck accident attorneys, we focus on personal injury law related to injuries suffered by victims involved in semi-truck and vehicular accidents and any related property damage. When these accidents result in a fatality, we represent the surviving loved ones in pursuit of wrongful death actions.