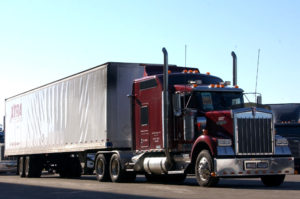 Negligence in the operation or maintenance of truck can cause catastrophic injury. These vehicles often exceed 75 feet in length, and with a full load can sometimes weigh as much as 80,000 pounds. Needless to say, those who drive and maintain these big rigs must be well trained, well rested, and follow the rules of the road. When the drivers and the companies that employ them fail to follow these rules, the law makes them responsible for compensation for wrongful death or any personal injuries that result.
After a truck accident it's important that several measures be taken to preserve evidence, investigate the accident and evaluate cause and injury. Because of a trucks size and weight in relation to a car, the effects of an accident can be devastating, causing serious personal injury and even death.
It is important that you seek the immediate help from a team of professional truck accident attorneys who specialize in truck accident litigation. There are several variables that come into play when you are involved in a truck accident. Our firm will fight to ensure that you receive fair compensation for your injuries, medical expenses, and future care costs, lost time from work, as well as pain, suffering and other emotional and financial losses.
At Vinkler Law, our highly experienced truck accident lawyer Chicago provides guidance through legal representation that is aggressive, and effective at obtaining full and fair compensation. Our legal team continues to actively provide our clients with unrelenting dedication and excellent communication.