Protecting the Elderly with the Illinois Nursing Home Care Act
The Illinois Nursing Home Care Act provides the elderly and all residents of skilled nursing facilities with special protections. This law creates rules to ensure that nursing home residents have a safe and healthy environment that meets all their personal care needs. The statute also holds the owners and administrators of nursing homes in Illinois accountable for injuries or any deterioration in a resident's condition that results from abuse or neglect.
"Neglect" means a facility's failure to provide, or willful withholding of, adequate medical care, mental health treatment, psychiatric rehabilitation, personal care, or assistance with activities of daily living that is necessary to avoid physical harm, mental anguish, or mental illness of a resident. "Abuse" means any physical or mental injury or sexual assault inflicted on a resident other than by accidental means in a facility.
Nursing home abuse and neglect can occur when a nursing home fails to provide adequate care for its residents as set forth in the Illinois Nursing Home Care Act. This failure in care is often due to negligence by the facility's staff members. Since the law requires nursing homes to provide quality care for their residents, any failure to do so may constitutes abuse or neglect.
Damages and Attorneys Fees for Nursing Home Abuse and Neglect Victims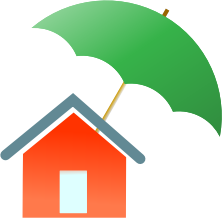 Residents who suffer injury or deterioration in their physical or mental condition caused by abuse or neglect shall be paid the actual damages, costs, and attorney's fees. Actual damages include the costs of medical and hospital care, as well as pain, suffering, and disability. In addition, although the Nursing Home Care Act does not allow a separate recovery for wrongful death, the "next of kin," usually the children, may sue a nursing home for wrongful death when the death was caused by the negligence of any of the nursing home's employees.
Common Types of Nursing Home Abuse and Neglect
Our firm has represented many individuals and families who have been injured or lost a family member due to nursing home abuse or neglect. While each case is different and requires a thorough investigation, some common examples of abuse or neglect include the following:
Medication errors
The development of full-thickness bed sores, or decubitus ulcers
Dehydration and malnutrition
Unmonitored falls
Failure to diagnose infections
Physical abuse or beatings by residents or staff
Sexual abuse
There are also many other scenarios that constitute abuse or neglect.
Seek Legal Advice If You Suspect Nursing Home Abuse or Neglect
If you suspect that your loved one has been the victim of nursing home abuse or neglect, it is important to seek legal advice from an attorney with experience in these types of cases.
As part of the case evaluation process, the attorneys will investigate the allegations of abuse or neglect and review a facility's entire medical record and any prior complaints filed against that facility. This information can be used to determine whether the alleged incidents occurred as a result of negligence on behalf of the nursing home or its staff members.
Contact the Chicago Nursing Home Abuse Attorneys at Vinkler Law
If you or a loved one suffered harm or injury due to negligence, abuse or neglect at a nursing home, contact the attorneys at Vinkler Law Offices. As experienced nursing home abuse attorneys, we can help you recognize the signs of abuse and neglect and help you hold the nursing home accountable for injuries caused to your loved one.
Contact us today to schedule your free case review and consultation.
Schedule Now Form with Buttons
Complimentary Case Review Available Now