Are You Suffering From Chronic Back Pain?
Over the years we have handled cases for clients that have suffered back injuries.  All of these clients have had various treatments, be it surgery, injections, medications or physical therapy.  Some have met with more success than others.  A few clients have never found relief and live with the pain for the rest of...
Dangers of Distracted Driving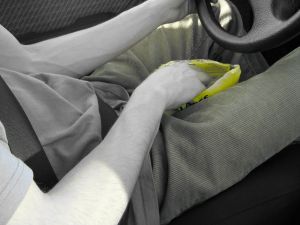 The esteemed New England Journal of Medicine recently posted a fun video about the dangers of distracted driving. ...
An Interesting Look at Medical Errors and Obamacare
I came across this interesting broadcast about Obamacare's effects on payments to medical care providers.  One of the prongs of the new health care plan is to experiment with different pay models.  The radio program offers a very interesting look at the health care industry and some of the confusing ways that...
Auto Insurance Coverage Amounts
In Illinois, drivers of motor vehicles are required to buy minimum insurance coverage to pay for damages they may cause to others while driving.  The minimum coverage required is $20,000 per person, $40,000 total per accident.
Understanding Auto Insurance Coverage
Navigation Of Auto Insurance Coverage
It happened to me, again, yesterday. I took a call from someone who was involved in a car accident. It wasn't his fault, but he was really out of luck with regard to having his damages covered. Why? The other person didn't have any insurance. The guy who called me couldn't drive...
Chicago, IL Office
20 N Clark St #3100-A
Chicago, IL 60602
Burr Ridge, IL Office
7045 Veterans Blvd, Suite A2
Burr Ridge, Illinois 60527
ABOUT VINKLER LAW
Our firm represents individuals who were catastrophically injured or were killed due to the conduct of others in all personal injury litigation, including medical malpractice, wrongful death, product liability, premises negligence, construction liability, trucking liability, auto liability and nursing home liability.
RECENT FIRM NEWS
RECENT BLOG POSTS
Copyright © 2020 · Vinkler Law Offices, LTD.
Digital Marketing by WSI · We Simplify the Internet